Immigration Law
Keeping families together and creating better futures.
Navigating the US immigration process is very complex and can be challenging. Jagan Law is here to help you achieve your goals.
Having an experienced immigration attorney will help you understand the process, and will provide you with strategies and solutions in your situation.
Jagan Law has built a practice based on honestly and successfully processing a wide range of immigration cases. Owner, Vrinda S. Jagan, oversees all cases and has extensive knowledge in assisting clients with family-based immigration; waivers; representing clients in removal proceedings; and assisting clients with U visa Status, VAWA-based petitions; and, consular processing, as well as assisting young people with Special Immigrant Juvenile Status. Vrinda's kind and caring nature sets her apart from other immigration attorneys in her field. She has an impeccable record of success.
In removal proceedings
Applying for a family member to gain status in the US
A Victim of a crime
A Victim of Abuse/Extreme Cruelty by your US Citizen or Permanent Resident Spouse
Interested in becoming a US Citizen
Renewing DACA
Renewing a Work Permit
Applying for a Waiver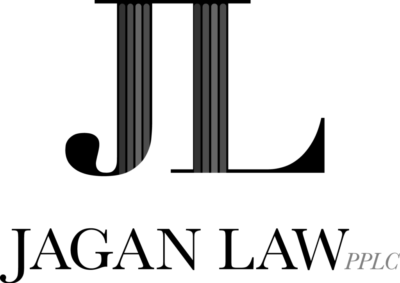 You will never be lost in the crowd.
Contact Us Today!
(718) 848-4616 | (718) 848-4672