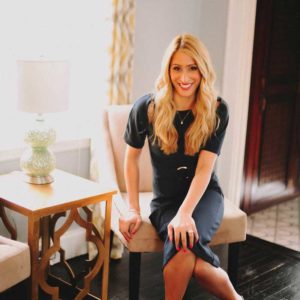 Vrinda Jagan
Owner & Principal Attorney
Vrinda S. Jagan is the owner and principal attorney of The Jagan Law Firm, PLLC, launched in August 2013. Vrinda began her legal career with a personal injury firm in Brooklyn, representing injured workers in the area of workers' compensation. After working in a in a large law firm, she decided to launch her own general practice to concentrate on immigration, criminal and matrimonial/family law. She has since then dedicated herself to providing her clients with affordable legal advice while maintaining honesty and integrity as part of her core foundation.
Over the years the firm has remained a general practice firm and has been successfully representing clients in all areas, including criminal matters, divorce, family court, real estate, wills, etc. While committed to maintaining a general practice law firm, Vrinda has also focused her area of practice in the field of Immigration Law, which includes working on a wide range of matters. These include well-prepared Violence Against Women's Act (VAWA) petitions, adjustment based cases, removal/deportation proceedings, immigrant/nonimmigrant visas, special immigrant juveniles (SIJ), naturalization, U-Visa's, waivers, and all other immigration matters.
A Little Bit About Vrinda…
She is the eldest granddaughter of the late presidents of Guyana, Dr. Cheddi B. Jagan and Janet Jagan, and draws her inspiration from the positive impact they had on their country. Her commitment to underprivileged populations dates to law school when she was active in the San Diego Volunteer Lawyer Program and a Small Claims Court mediation program in Chula Vista, CA. She continues that commitment through her dedication to providing affordable legal services.
Vrinda is well known in her community for being honest and caring, she believes in providing candid advice and it has been the cornerstone of her career. Vrinda handles many pro bono projects for victims of domestic violence. She is very passionate and outspoken about helping domestic violence victims and offers help to many victims while also trying to navigate those victims through the complicated immigration process. She has become an advocate and mentor to many young people in her community and continues to impact their lives long after their case has ended, setting her apart from most attorneys in her field.
Vrinda is proudly married to her husband Justin, a US Navy Veteran, since May 2011 with whom she has two beautiful sons.
Education
Thomas Jefferson School of Law, J.D., cum laude, 2011
City University of New York-Brooklyn College, B.A., Political Science and Philosophy of Law, cum laude, 2008
Bar Admissions
New York, 2012
New Jersey, 2011
Court Admissions
U.S. District Court, Eastern District of New York, 2013
U.S. District Court, Southern District of New York, 2013
Achievements & Community Involvement
HONORS & AWARDS
Women Of Power Award, Caribbean Business Connections, March 2017
Honoree, The Committee for Guyana's 50th Independence, June 2016
SuperLawyers Rising Star Recipient, September 2015, September 2016
Guyana Tri-State Alliance, Golden Arrowhead Award of Achievement and Distinction, June 2015
USA-Guyana Humanitarian Inc., Certificate of Achievement, May 2015
CIVIC INVOLVEMENT
Brooklyn Chamber of Commerce, USA-Guyana Humanitarian Inc.
SPEAKING ENGAGEMENTS
A frequent speaker in Queens religious organizations on immigration issues and domestic violence
LANGUAGE
Contact Us Today!
(718) 848-4616 | (718) 848-4672